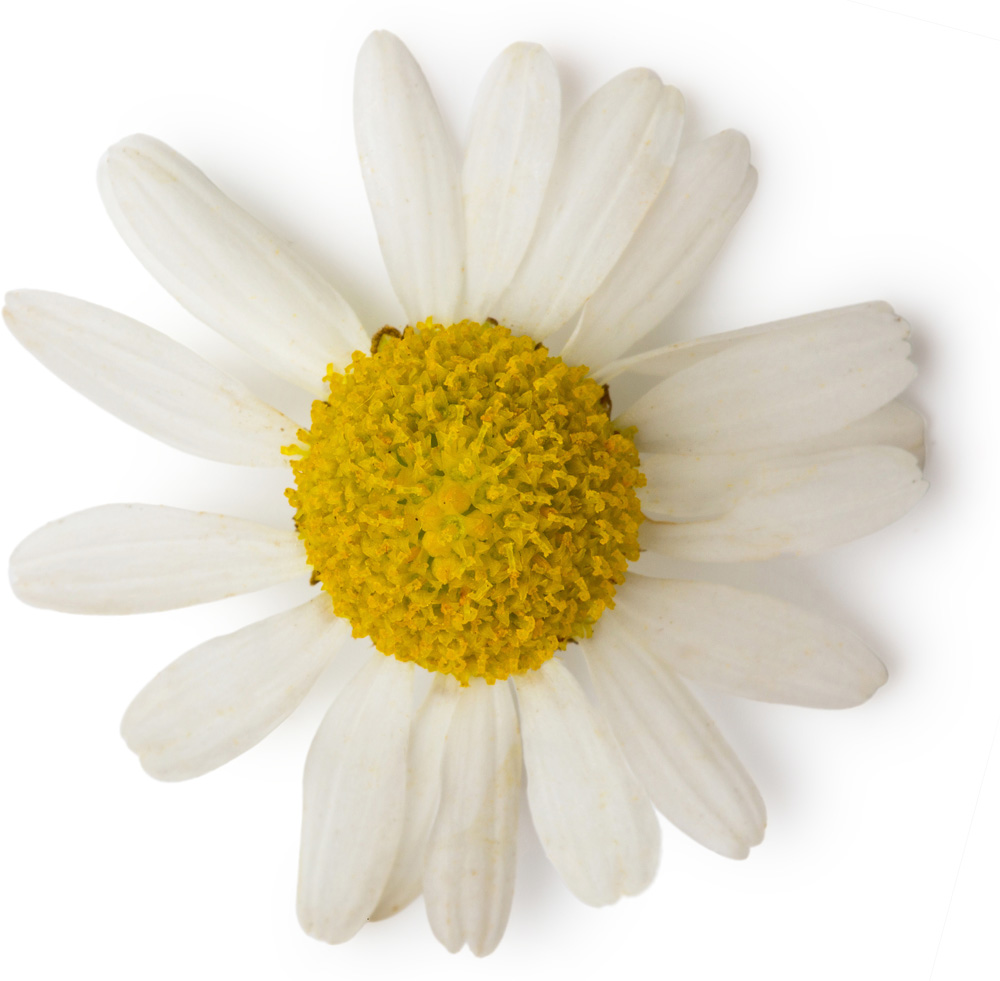 Products with this ingredient
We use Roman Chamomile (Anthemis nobillis) as well as Chamomile Matricaria, to calm both the skin and mind, and to lighten fair hair. It is renowned for its ability to soothe as it is antiseptic, antibacterial, and antiflammatory, and also helps to relax and clear the mind.
Description
Its daisy-like flower contain volatile oils as well as flavonoids and other therapeutic substances, helping to protect the skin from pollutants and enhancing mood.Our chamomile flowers are collected when they are in full bloom and dried. To make our decoction, we steep the dried flowers in boiling water.
Benefit
Calms the skin and mind
Time of harvest
July - August