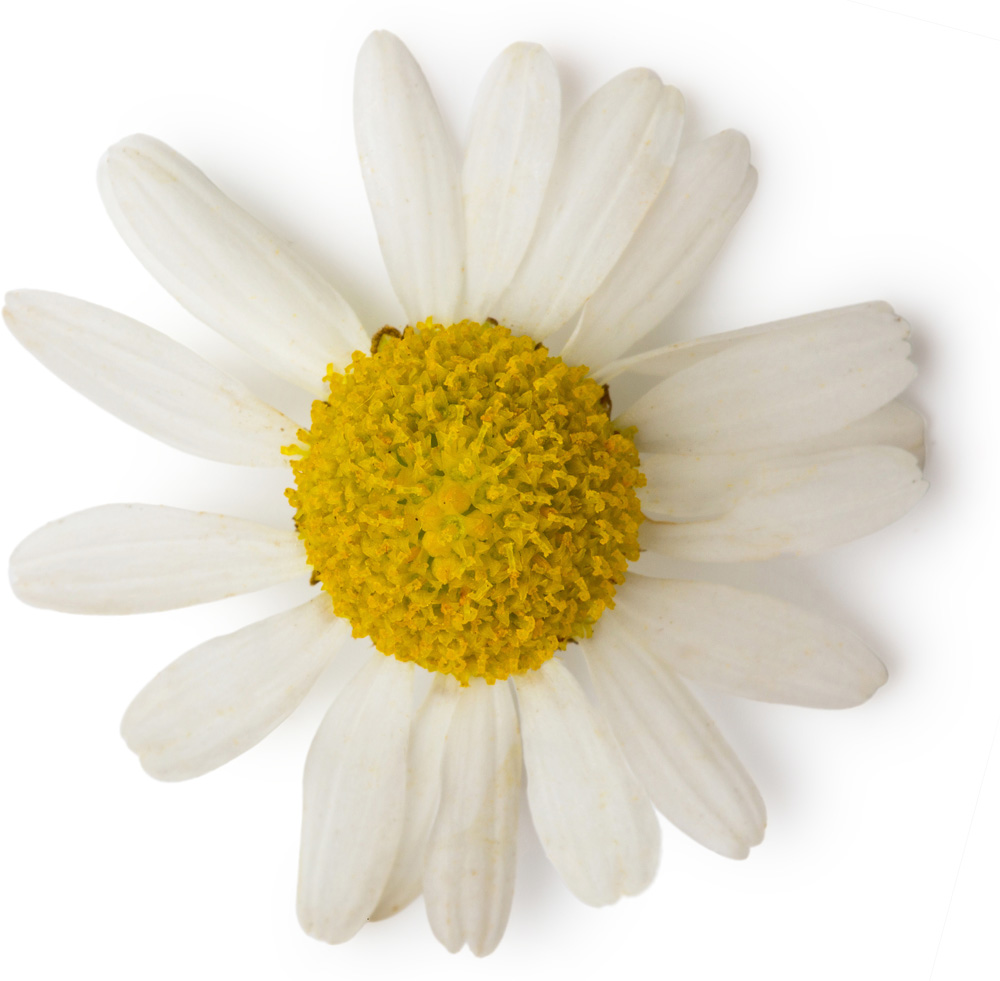 This gentle ingredient is made by dispersing chamomile blue oil in water. Like lavender, this bright blue oil promotes calm and restful sleep while soothing the skin.
Description
Native to Europe, Matricaria chamomilla (also known as German chamomile or Matricaria reticula) blooms fragrant, daisy-like flowers throughout the summer. Originally white in color, the flowers yield a blue colour when distilled into an essential oil. This is due to the presence of chamazulene, an anti-inflammatory compound that is formed during steam distillation.
It is said that the combination of the calming and antiseptic properties of the oil promotes healing of wounds and scars and soothes skin conditions like eczema.
Lush purchase this oil from Moroccan and Hungarian producers. It is steam distilled from the flowers and leaves of the plant.