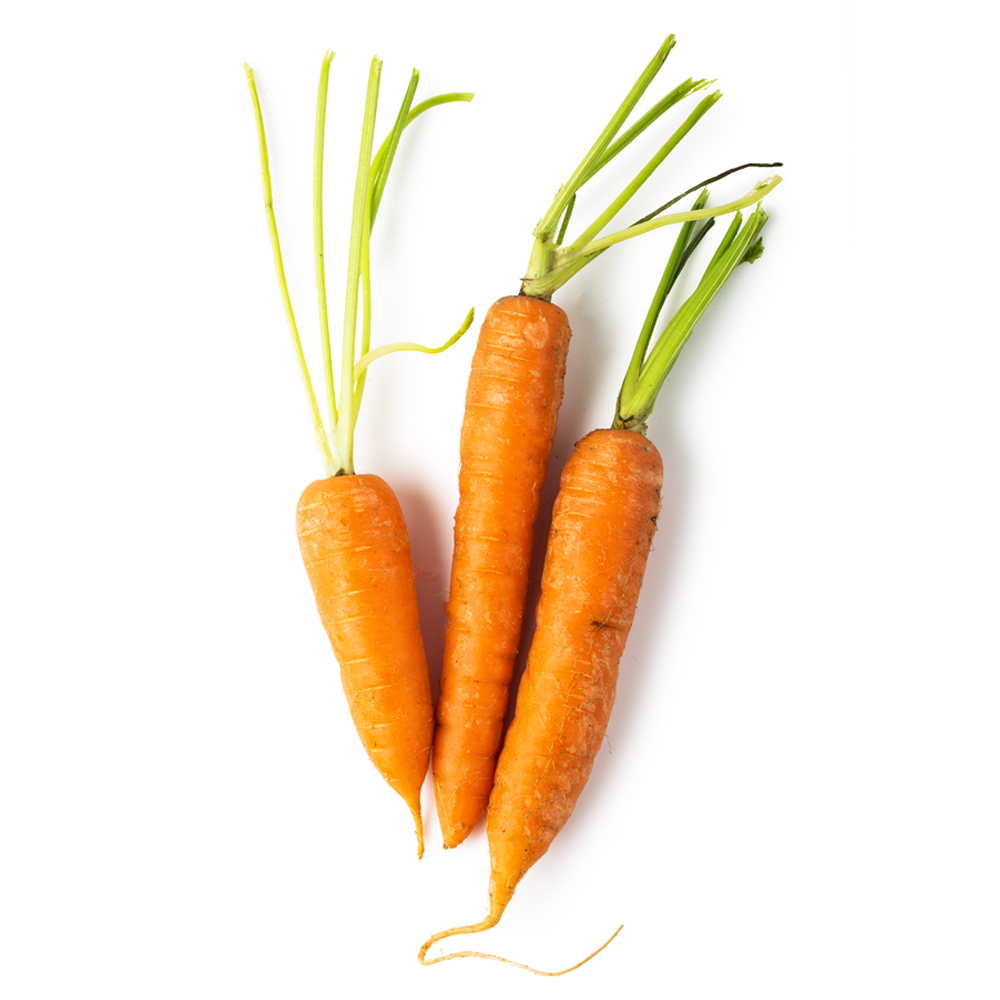 Products with this ingredient
Rich in antioxidant beta carotene, carrots are full of nutrients and vitamins to help keep the skin looking healthy and supple.
Description
A biennial plant, the wild carrot shares its Latin name, Daucus carota sativa, with the commercially cultivated carrot but it is in fact its wild ancestor. The wild carrot is a white flowering plant also known as Queen Anne's Lace, the cultivated carrot on the other hand is a root vegetable. Its vibrant orange colour is a result of high levels of beta carotene however originally carrots were more associated with being purple or white.
Cold pressed carrot seed oil is produced from the seeds of the carrot. this oil is both moisturising and softening on the skin.