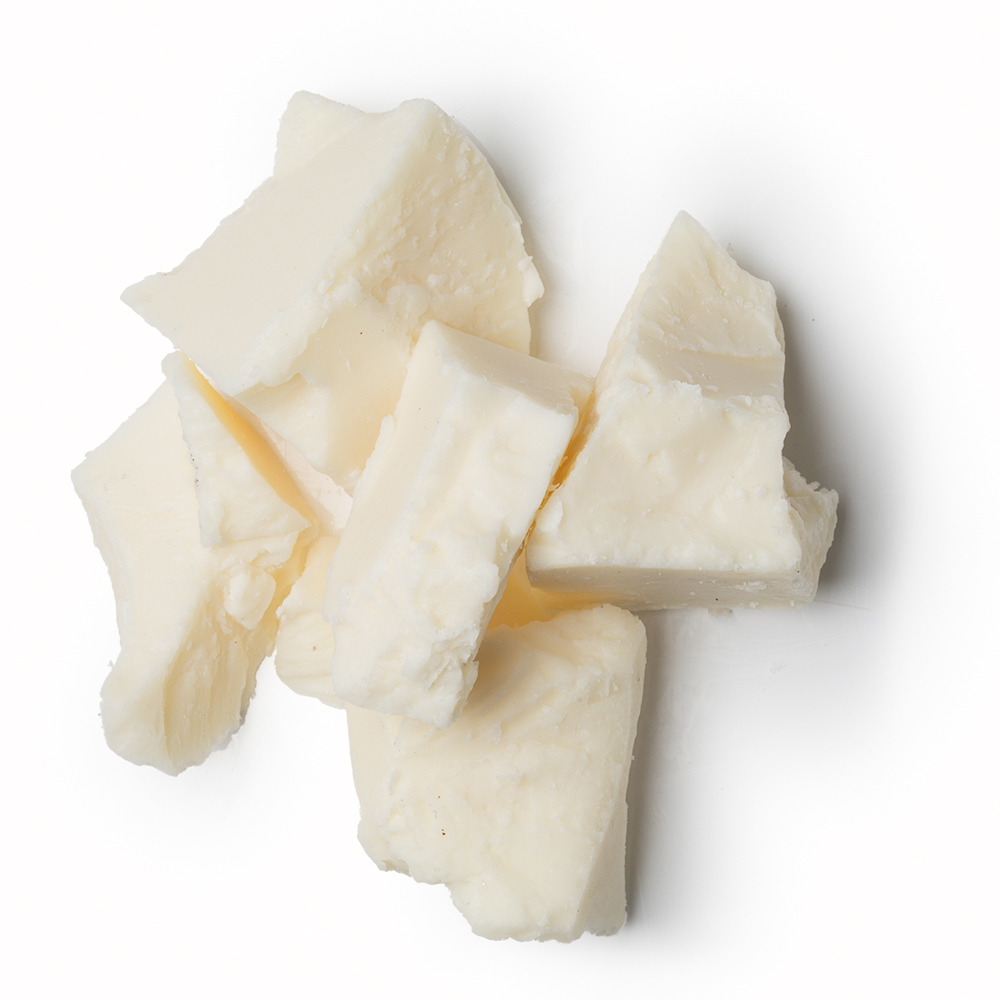 Protective and moisturising
Products with this ingredient
Murumuru butter locks in moisture and helps repair the keratin in the skin, hair and nails, while protecting them from further damage. Rich in essential fatty acids, it also keeps skin supple, and hair and nails strong.
Description
Found in the Amazon rainforest, Astrocaryum murumuru is a tall and spiny evergreen palm, growing up to 20 feet tall. Murumuru butter is extracted from the seeds of its fruit, creating a rich, moisturising emollient. 
With a similar colour, consistency and melting point to cocoa butter, murumuru butter has a unique fatty acid composition. 47.5% of murumuru butter is made up of lauric acid, which lends its antimicrobial properties. It is also an excellent source of oleic acid and essential fatty acids omega-6 and omega-3, which help calm inflammation and promote wound healing.
Cold pressing refers to the process by which the butter is produced. By mechanically pressing the seeds at low temperatures, and only filtering the product rather than adding additional ingredients to process it, this preserves components of the butter that may otherwise be lost. This ensures all the goodness stays exactly where it belongs.
The murumuru butter used in Lush products is sourced from Brazil.