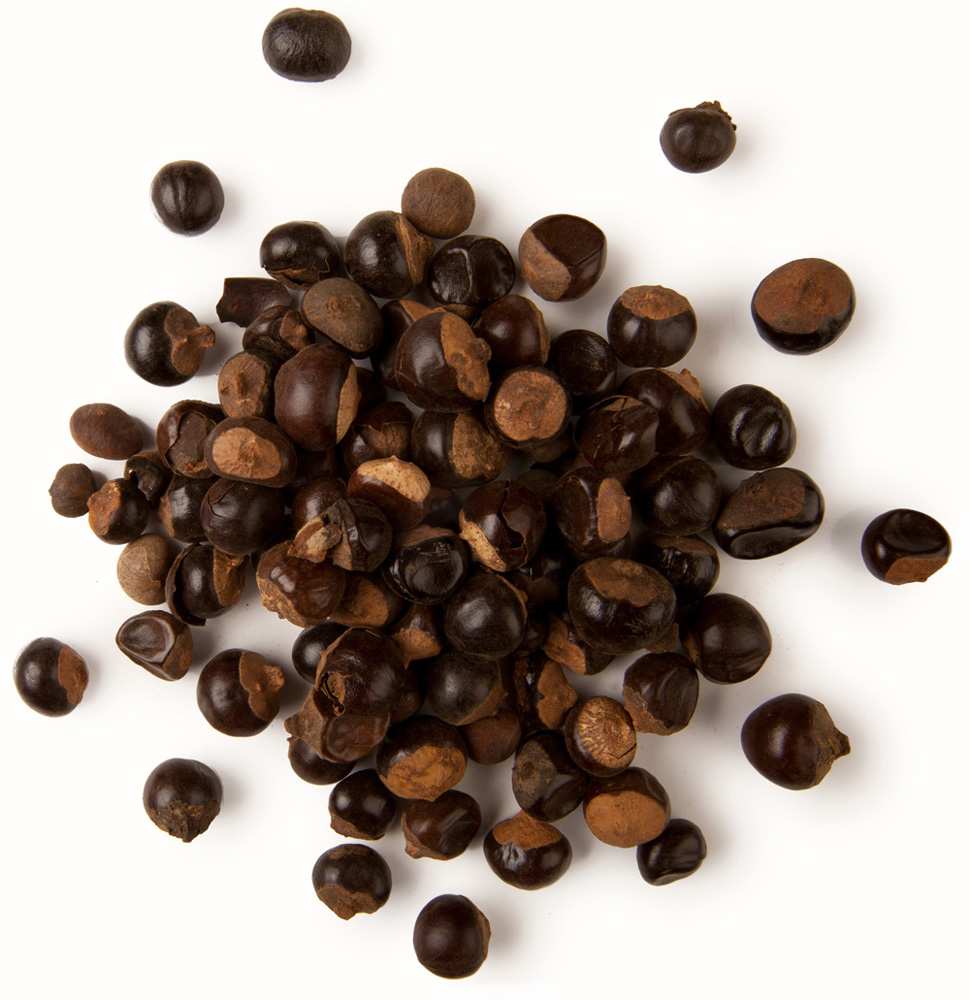 Stimulates the skin and increases blood circulation
A member of the maple family, the guarana plant bears tangy fruit containing energy-boosting seeds. Guarana contains a lot of caffeine. Caffeine works by stimulating the central nervous system, heart and muscles.
Description
Guarana is a native species of South America and is believed to have stimulating properties. It is used in sweetened soft drinks and energy shots to boost the energy.
FEATURED
Natural ingredients for a brush on the wild side
Harness the power of nature when you brush with beneficial ingredients sourced from around the globe. You might be standing in front of the bathroom mirror, but your daily mouth care routine will feel like a swan dive through a fresh, fragrant waterfall of essential oils and effective ingredients*
*note: jumping through real waterfalls in the morning is not recommended.
Arrowroot powder
This fine, starchy powder is extracted from the pulp of the Maranta arundinaceae plant. As Tooth Fairy strawberry tooth powder dissolves in the mouth, arrowroot gives a soft feel on the tongue and creates a texture that's delightfully easy to use. It is also known for its potent anti-inflammatory qualities which soothe the gums and mouth.
Electric Daisies
Electric daisies (Spilanthes oleracea), also known as Buzz Buttons, make your mouth feel electrifying! When the electric daisies tincture in Oral Pleasure toothy tabs tingles on your tongue, your saliva production is increased. Saliva is the mouth's natural cleansing tool, so this is particularly useful for encouraging oral hygiene. Additionally, electric daisies have also been used throughout history for their anaesthetic properties, so they help to keep your gums and mouth calm during brushing too.
Peppermint Oil
A fiery, menthol plant, which makes your mouth feel cool and fresh! Because peppermint oil has such popular astringent and antibacterial qualities on the teeth and mouth, it has been used in tooth products for centuries. In Ultrablast tooth powder, peppermint oil is blended with spicy wasabi powder and cooling spearmint oil to cleanse, stimulate and refresh every inch of your mouth.
Clove
The irresistibly spicy taste of clove oil and Fair Trade whole organic clove make them fantastic for flavouring Atomic tooth powder. However, stimulating your senses isn't the only thing it's used for. It's primary chemical constitutions include eugenol, which is beloved for its antiseptic and anti-inflammatory effects. This makes clove ideal for soothing your entire mouth. In powder form, you can brush it directly onto areas that require a little more TLC!
Papain powder
Papain is an enzyme which is prepared from the juice of the unripe fruit of the Carica papaya tree. It is a non-abrasive white or light brown powder that effectively helps to remove stains from teeth when you brush. Alongside antibacterial Brazilian orange oil and stimulating Guarana seed powder in Bling! it provides teeth-cleansing power with a wonderfully exotic flavour.
The natural world of mouth care doesn't end here, discover even more ingredients that have been used throughout history by following us this way...