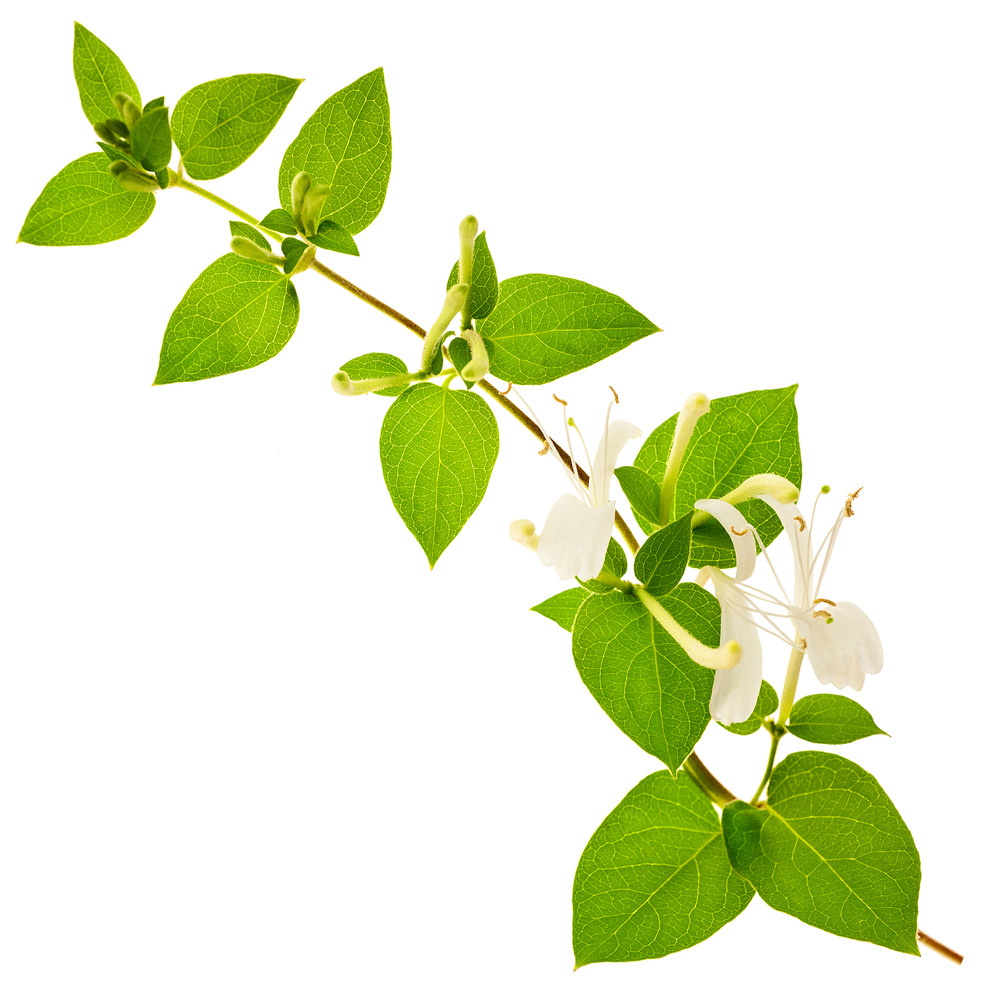 Products with this ingredient
Thriving on all the welcoming walls and hedges it meets, honeysuckle offers passersby delicate and timid flowers that reveal their true warm and sweet aroma at dusk. A treat for nocturnal pollinators - they are also said to serve as trumpets for fairies.
Description
A twining vine native to eastern Asia, Lonerica japonica (or Japanese honeysuckle) is known for its white and pale yellow, sweet-smelling flowers. They are edible, and can be enjoyed by people and wildlife alike. 
The leaves and flowers of the plant have been used in traditional Chinese medicine for centuries and more recently, studies proved their ability to calm down inflammation and prevent the growth of bacteria. 
Lush sources dried honeysuckle flowers from various places in Europe. They are then infused in propylene glycol, a humectant derived from vegetable oil which attracts and retains hydration for the skin.