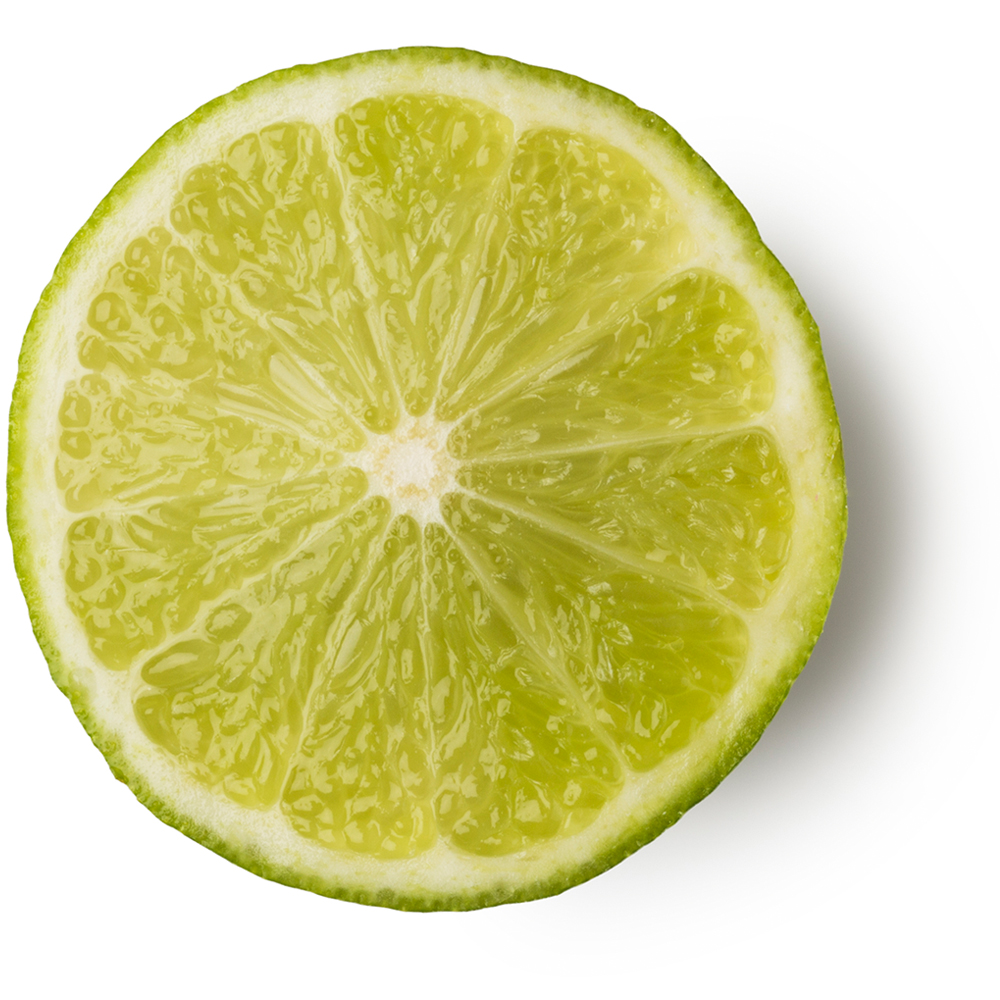 We use lime oil to give our shower, hair and skincare products an uplifting and zesty fragrance that also helps to cleanse and tone as it boosts circulation. As with all citrus fruit, this fragrant oil is the first scent you pick out in a blend as it is a top note and evaporates first on your skin.
Description
As limes are astringent, they add shine to the hair as their acidity causes the hair cuticles to lie flat, meaning they reflect more light. In products invented for the mouth lime oil adds a zesty and refreshing flavour to the product.  They also stimulate the blood flow and scrub away dead skin cells, helping to get the skin glowing while boosting the mood with its sharp, fresh scent. Large amounts of vitamin C gives the essential oil antibiotic and antioxidant properties which helps to protect the skin from pollutants and the sun.
We squeeze organic limes from Citrus aurantifolia trees grown in Mexico; we obtain the oil from the peel via a process of cold-pressed extraction. The fruit is generally picked when green and unripe, making them higher in acid and sugar than lemons. Grown without pesticides, herbicides and other chemicals to ensure we get the full, natural benefit of the fruit.
Benefit
Mood and circulation-boosting; toning and refreshing.