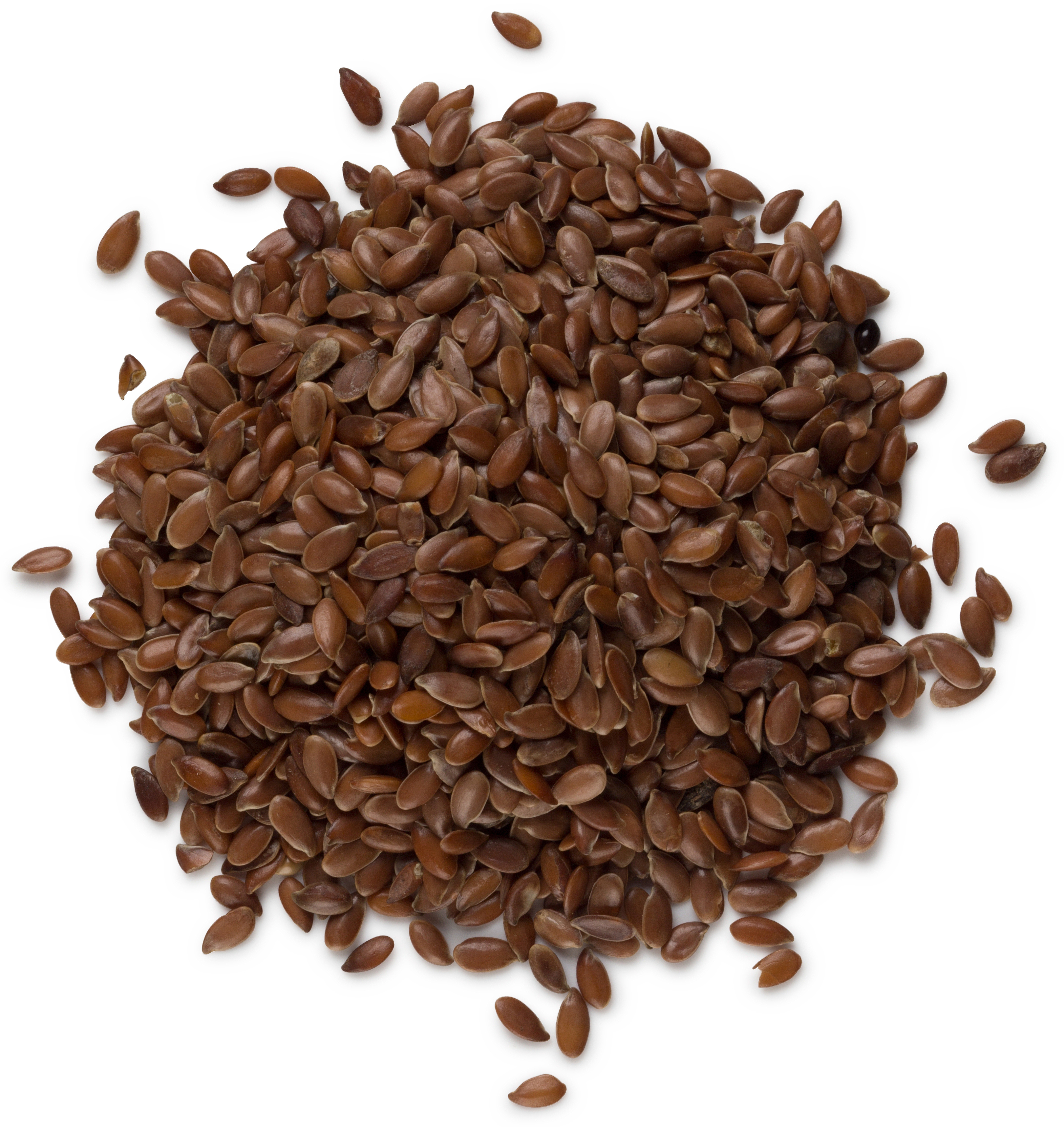 Both oil and mucilage can be produced out of linseeds. They are used in cosmetics to soothe, condition and protect the skin as well as hair.
Description
The flax (Linum usitatissimum) is also known as linseed. It is an herb with a tall, leafy stem and pale blue flowers. Its tear-shaped, brown or yellowish seeds produce linseed oil when dried and pressed. It is cultivated in most temperate zones for both fibres and seeds.
Linseeds can be boiled to produce a mucilage. The outer coating of the seeds swells when soaked in water, producing a gel-like texture that is highly protective, mucilage.
Linseeds are rich in protein and minerals, vitamins and oils, making it the best ally for skin and hair. It is found in skin care products for its protective and soothing properties and in hair care range for the lustre and shine it gives. Linseeds are also rich in polyholosides, known to have the ability to retain water into the skin, leaving it hydrated and smooth.
Lush buy golden and brown linseeds from a grower in West Sussex, UK.
Luscious hair and skin seeks specialist-grown, UK-sourced linseed for a long-term relationship.
That is what our lonely hearts advert might have looked like… before our ingredient buyers took a trip to West Sussex, England and found our specialist linseed grower.
Linseed thrives best when their springtime growing occurs in cool and wet conditions, interspersed with sunny spells. For the best results, their harvest should coincide with weather that is a little hotter and dryer; this makes the temperate climate of the UK a fantastic match.
At our West Sussex suppliers, two types of Linseed are produced in abundance: brown and golden. Both varieties suit different customer preferences whilst retaining the same nutritious foundation. Brown linseed is important for releasing natural mucilage that makes hair products thick and luxuriously gel-like in texture. This is particularly good for protecting the skin whilst shaving. The wholesome seeds are also really beneficial for the vitamin and mineral content of the hair. The golden linseed variety is similarly great for use on the skin and hair and we put it to work in our light and moisturising hand creams.
As brown seed grows more bountifully than the golden alternative they are predominantly used for linseed oil production at the farm. Linseed oil is high in alpha linoleic acid, which our bodies need but can't produce themselves. It delivers vital omega 3 in a vegan and gluten-free form that a fantastic substitute for processed fat varieties. Linseed oil is generated in a simple press process that is capable of yielding an amazing 100 litres of oil per day. Linseeds contain around 25% oil, which means we need 24 kilos of seed on average to make a usual batch size of one of our nourishing Prince shaving creams.
All the linseed used in our products is obtained from the first pressing (the same high quality press that contributes the oil which is sold for food usage).
As pressure is applied, the temperature is regulated to 27°. This ensures that the oil drips off at a steady pace without creating friction or applying excess heat, which would compromise the oil quality. This oil is placed into barrels to settle so that any sediment will sink leaving the liquid to be tapped off. Then it's filtered through muslin before being packed and sealed ready to be sent to the Lush production rooms.
The farm, which is run as a family partnership, echoes our freshness policy by discouraging customers from taking too much at once; they want their freshly pressed oil to be the highest quality product possible. They also try and minimise wastage wherever possible by using the residue cake left after pressing in animal food bulk to provide a great source of fibre. The straw left behind is baled for use as animal bedding.
Linseed has found a match made in heaven with these ethical suppliers, and so have we!
Linseeds contain around 25% oil, which means we need 24 kilos of seed on average to make a usual batch size of one of our nourishing Prince shaving cream.