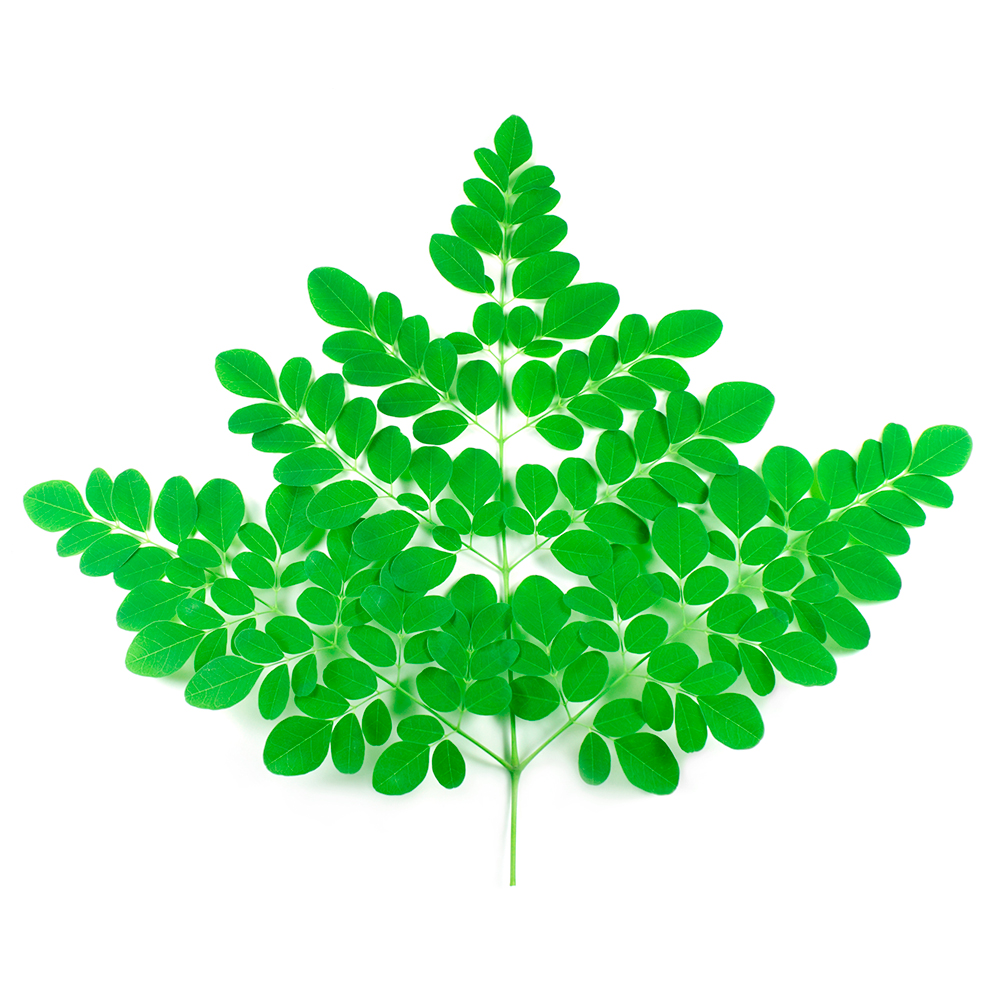 Moringa, often referred to as 'the miracle plant', is antioxidant rich and offer great hydrating benefits to skin.
Description
Moringa is a pioneer species and is often used to bring soil fertility back to barren land, as well as having incredible benefits for the skin. Powdered moringa leaf is considered a superfood.
Combined with water in an antioxidant-rich infusion, moringa is added straight into skin and hair care products to offer hydrating benefits whilst retaining a light, delicate yet rich moisturisation.
Moringa is grown on 24 acres of land chosen outside of Techiman, Ghana. This land had not previously been able to grow produce successfully; and is now successfully growing within a species-rich food forest and training site.