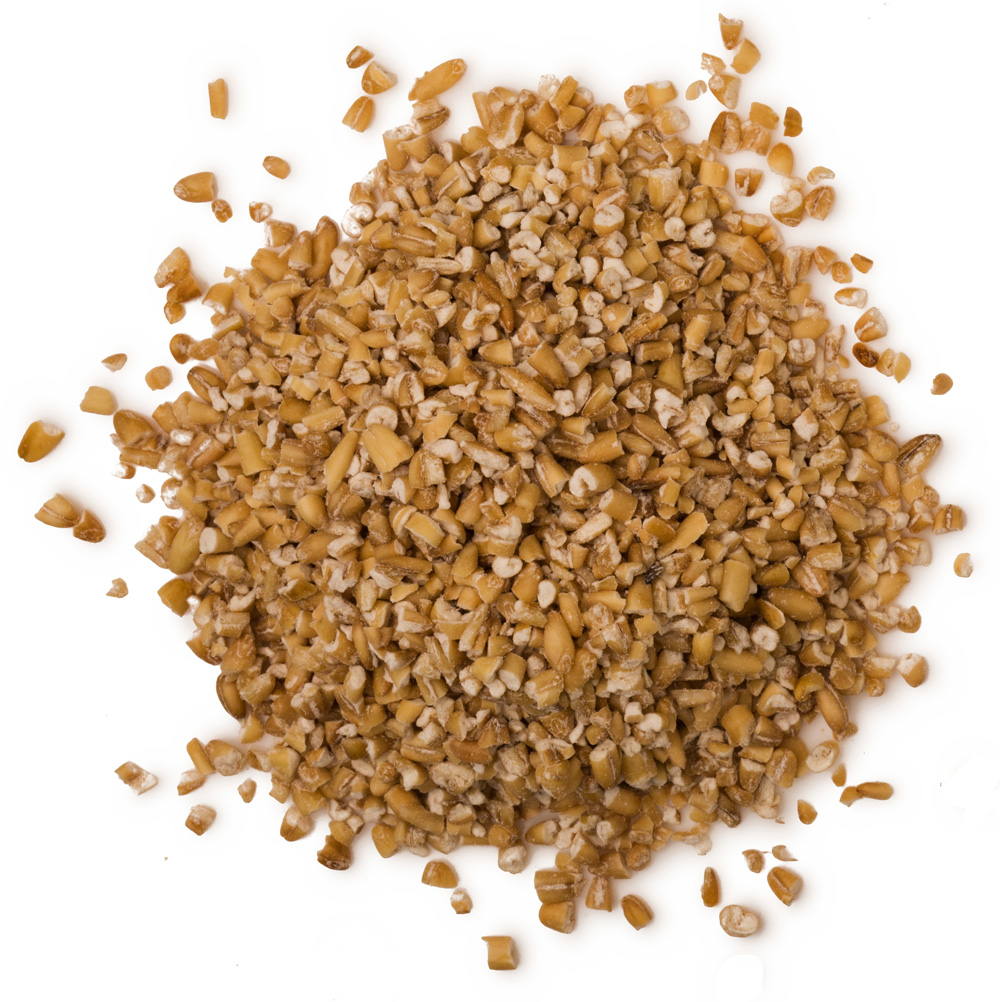 Soothing and anti-inflammatory
Oats have been used for thousands of years as way to soothe and treat the skin topically. The use of oats and the extracts made from them first became popular as a cosmetic ingredient during the 1930's when their power to relieve itching and protect the skin became widely known.
Description
The cultivation of oats as a food crop started in Europe around the Bronze Age and then spread throughout the world. Oats tolerate cold climates very well and some of the major commercial producers are the USA, Canada, Belarus, Finland, Poland and Germany. We buy our oatmeal from a UK oat milling company based in Cheshire, who have been milling oats for more than four hundred years.
Used widely as animal feed, oats are also a highly nutritious food source for us humans. Oat grain in its natural state takes a long time to cook and oat flakes, which are rolled, flattened and flaked to make them more convenient to prepare, are now very popular. Rolled oats infused in water produce a cooling and calming liquid known as oat milk – which we also use in our products.
Oats are a source of calcium, iron and vitamin B1. They are high in carbohydrates and contain more protein and lipids (fat) than other grains. Oats contain polisaccharide which become gelatinous when mixed with water and leave a protective film on the skin. Oats also contain avenanthramides, a type of antibiotic produced by the plant, which act as an antioxidant and may contribute to the topical soothing effect of the grain. 
FEATURED
Are you the sensitive type? Products to suit sensitive skin
Are you feeling delicate? It's okay, we all do from time to time. Take care of sensitive skin with these gentle products.
There are a number of reasons why we can experience sensitive skin. Conditions like eczema, contact dermatitis and rosacea can mean that skin is easily irritated. Dry skin often feels tight or sore, and excessive exposure to environmental factors like sun, wind and heat can also leave skin feeling unhappy. 
Sensitive skin typically reacts to irritants by flushing, stinging or burning. As everyone's skin is different, it's impossible to guarantee that a particular product won't cause irritation but customers with sensitive skin can infact use a lot of products in the Lush range, as they are freshly made and don't use many of the synthetic ingredients which are considered common allergens.
Fortunately, there are lots of natural ingredients which have anti-inflammatory properties. These products, specially formulated with sensitive skin in mind, can help to soothe irritation and relieve itching, leaving skin soft and comfortable. 
If you're struggling to find the perfect products to soothe your skin, here's a guide to the most calming ingredients and where to find them…
Aloe vera
Aloe vera is a desert plant which is prized for its healing qualities. The fleshy leaves contain a clear gel, which is used to soothe and cool irritated or unhappy skin.
Aloe vera gel and extract can be found in Skin Drink facial moisturiser, which also contains avocado, sesame oil and rose petal infusion to calm and protect the skin. For an intensive treatment, Aqua Marina fresh face mask contains a blend of soothing aloe, seaweed, calamine powder and Irish moss gel all well-known for their calming properties. Cosmetic Lad facial moisturiser has been specially formulated for men who shave (but can be used by anyone). It contains aloe to soothe skin and lavender honey water to heal and hydrate.
Chamomile
Chamomile, another natural anti-inflammatory, helps to calm the skin and speed up the healing process. You'll find chamomile blue oil, oat milk and rose water in Dream Cream hand and body lotion, which gives great relief from skin conditions like eczema, psoriasis and dermatitis. Dream Cream also comes in a self-preserving version making it even better for skin sensitive to synthetic preservatives. Chamomile is also found in Dreamtime bath oil which helps to soothe and condition the skin with Fair Trade organic cocoa butter and lavender oil. If your hands are sore, Helping Hands hand cream is made with soothing chamomile water, Fair Trade shea butter and honey to help soften and soothe hard working hands. 
Oatmeal
Oats have been used to cool and calm the skin for thousands of years. They have an anti-inflammatory effect, which can help to relieve itching and calm allergic reactions. When infused in water, oats produce oat milk, which is also used in many Lush products.
If you're looking for a oat-so-simple oat milk embrace, Oaty Creamy Dreamy shower cream offers skin a hydrating hug that you can count on to soothe and satiate skin. Or, if you're looking for the perfect night's sleep,  Sleepy Shower Gel  blends calming lavender oil and tonka absolute with a decadent oat milk base for a peaceful lather you'll want to snuggle up with. So that's the shower sorted, but what about if you fancy a soak and a pamper? Ceridwen's Cauldron bath melt works wonders on unsettled skin and turns your bath water into a softening, milky lagoon. 
Honey
Honey is a natural antiseptic, antibacterial, antioxidant and antifungal. It is also a humectant which means it attracts and retains moisture in the skin, therefore making it a gentle but effective moisturiser. 
Ultrabland cleanser is the perfect choice for easily irritated skin - this ultra-gentle blend of almond oil, rose water, beeswax and honey can be removed with a damp cloth after massaging into skin. Honey I Washed The Kids soap is gentle enough even for young skin, thanks to a blend of soothing honey and aloe vera and the Fresh Face Mask Brazened Honey, with enriching honey and enzymic fresh organic lime juice revitalise the skin and give you a radiant glow.
Cocoa butter
Cocoa butter melts at body temperature, making it easy to massage in, leaving skin supple, smooth and moisturised. Sympathy For The Skin body lotion contains a light blend of Fair Trade organic cocoa butter, bananas and almond oil soften and vanilla pod infusion to soothe. It also contains sandalwood, which is anti-inflammatory and cooling, so it's good for those who may be eczema-prone. Celestial facial moisturiser was formulated especially to help soothe and calm. It contains Fair Trade organic cocoa butter, fresh dove orchid extract, almond oil and almond milk to keep skin moisturised and protected.
To get the best results from all of these products, remember to treat your skin gently: avoid scrubbing, use lukewarm water rather than very hot or very cold, and protect your skin from the sun.