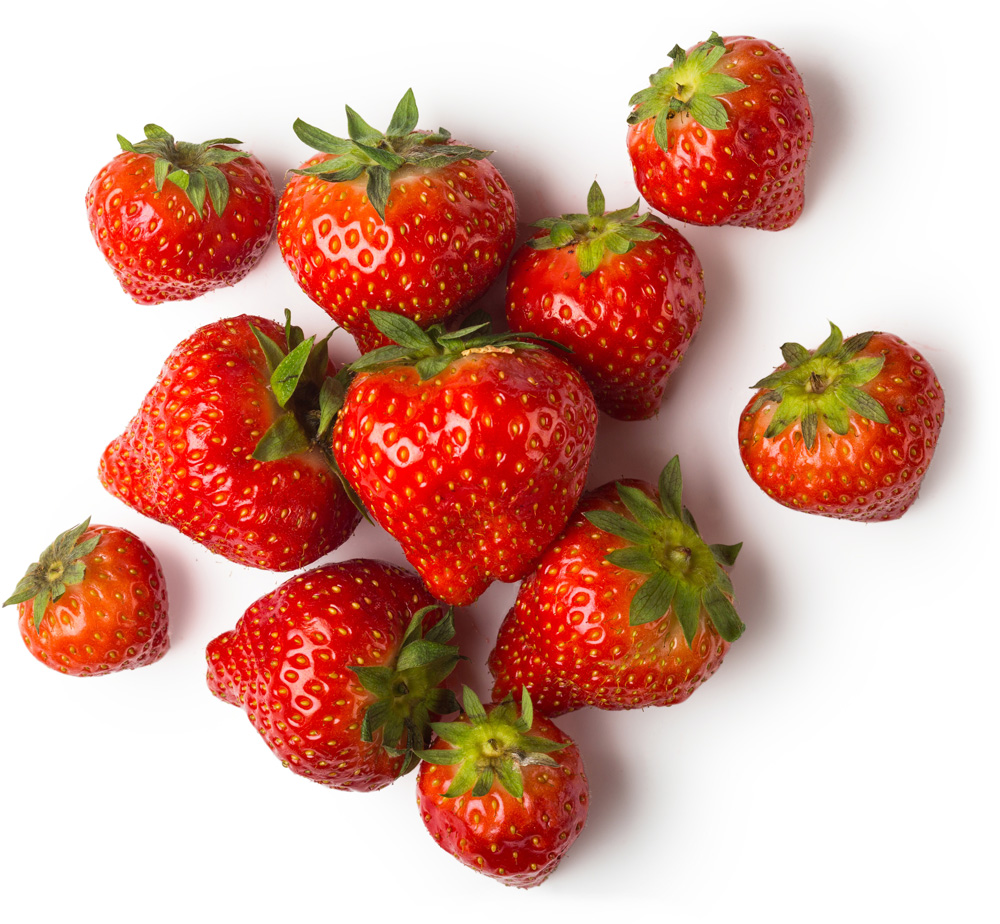 Products with this ingredient
Strawberries are considered one of the world's healthiest foods. They are a natural source of minerals, folic acid, omeg3 fatty acids and powerful antioxidants. They contain a higher concentration of vitamin C, per weight, than oranges.
Description
Strawberries contain both malic and citric acids, also known as fruit acids (AHAs). For centuries, folk healers have used the crushed berries to calm sunburn, rashes, insect bites, and to remove tartar and stains from teeth. This traditional use lives on today and is widely used in modern remedies and cosmetics.
Madame Tallien, from the court of Napoleon, believed strawberry juice to be so healing for her skin that she bathed in it.