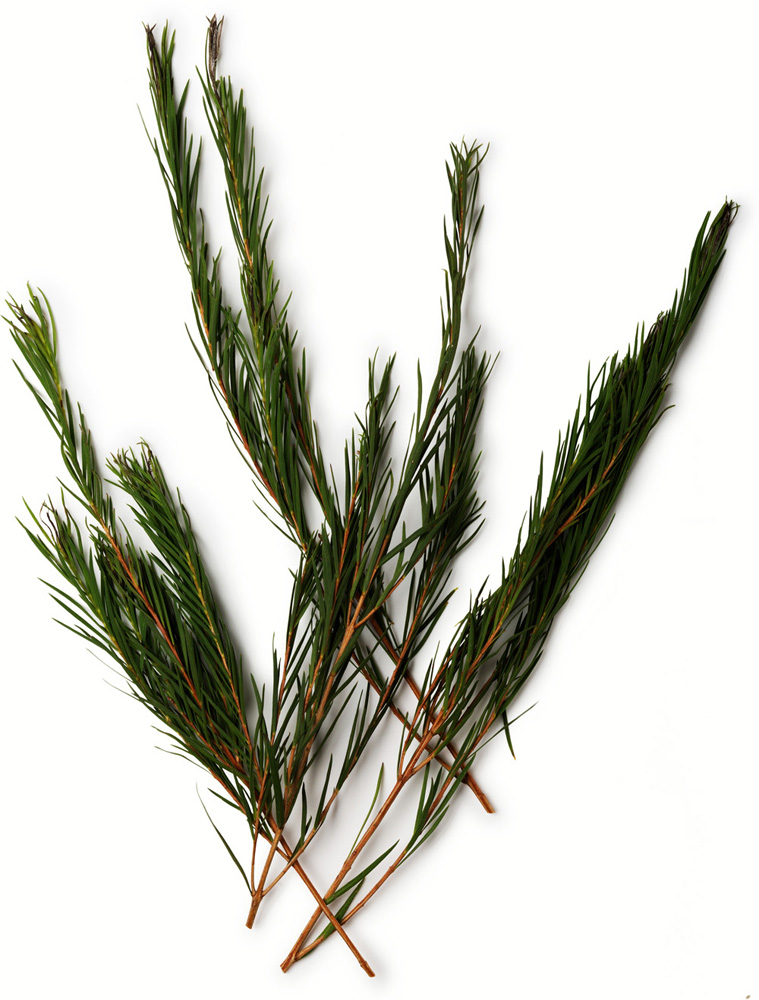 Clarify your skin and hair
Tea tree oil is great for keeping hair and skin clean. It helps to break down dirt and oil on the skin when used in a soap, and is particularly effective as a deodorant ingredient. Tea tree water is made by dispersing tea tree oil in water.
Description
Tea tree oil is steam-distilled from the foliage of the tea tree; a small tree belonging to the myrtle (Myrtaceae) family which is native to Australasia. Women are said to have traditionally used the tree bark to wrap their children in, which acted as a kind of antiseptic protection against chills and bacteria.
To create the tea tree oil the leaves are collected and steam-distilled locally. The oil smells warm, spicy, and fresh and has been scientifically proven to be antibacterial, antifungal and particularly effective against the types of fungi we call yeasts.
The common name of the tea tree is accredited to the British explorer Captain Cook who is reported to have boiled the leaves into a tea-like drink, which he gave to his men in the hope that it would prevent scurvy.